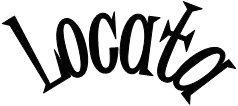 ™
Our own brand of Security and Medical Emergency tags for lost and/or injured horses, riders , cyclists, motorcyclists, runners the list goes on!
TRADE ENQUIRIES WELCOME FROM RETAILERS, WHOLESALERS, RIDING CLUBS, SAFETY GROUPS, VETS, CYCLE CLUBS, CYCLE SHOPS, MOTORCYCLE DEALERS, MOTORCYCLE CLUBS AND HORSE RIDING SCHOOLS
Free advertising for your business inside each Locata as text and/or logos, low minimum order, free carriage, extra discounts on bulk buy on top of trade prices and excellent profit margins.
Instead of text or logo advertising I can add QR codes inside each Locata that can hold any information your customer chooses, it could include very sensitive private medical information that they want to keep as private as possible but that the paramedics can find by scanning it using their smart phones or if you are a business owner I can put your business details on the QR code, the possibilities are endless.
Retail Locatas now sold through my main re seller - click here Debbie's Emergency Locatas
For trade account enquiries click HERE
Horse Locatas
Rider Locatas