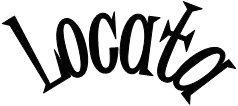 ™
Our own brand of Security and Medical Emergency tags for lost and/or injured horses, riders , cyclists, motorcyclists, runners the list goes on!
We are proud to present all the range here, there are 14 colours to choose from as well as leather options.
TRADE ENQUIRIES WELCOME FROM RETAILERS, WHOLESALERS, RIDING CLUBS, SAFETY GROUPS, VETS, CYCLE CLUBS, CYCLE SHOPS, MOTORCYCLE DEALERS, MOTORCYCLE CLUBS AND HORSE RIDING SCHOOLS
Free advertising for your business inside each Locata as text and/or logos, low minimum order, free carriage, extra discounts on bulk buy on top of trade prices and excellent profit margins.
Instead of text or logo advertising I can add QR codes inside each Locata that can hold any information your customer chooses, it could include very sensitive private medical information that they want to keep as private as possible but that the paramedics can find by scanning it using their smart phones or if you are a business owner I can put your business details on the QR code, the possibilities are endless.
IF YOU FIND PAYPAL PLAYS UP AND STOPS YOU PURCHASING ANY PRODUCTS, PLEASE READ HERE
Click on photos to see the range.
All goods now made to order, usual turn around is 1-2 days but you will be advised if there is going to be a further delay
Horse Locatas Rider Locatas
Twin Pack Locatas NEW complete range
of Hi Viz Rider Locata Waistcoats and
sleeved waistcoats. 4 colour
combinations to choose from
& Twin packs including the Horse Locata available
RUG LOCATA
can be used on headcollars too
NEW Locata for the elderly Purple Rug Locata on
or vulnerable people front straps of rug
2 Tone Locatas-Limited Edition
Orders totalling £30 or more will be sent via signed for delivery, please make sure you are able to receive a signed for delivery.
No weekend trade-Monday to Friday 9am-12pm sales & manufacture only
Please note, postage on all products is to UK Mainland only. NO overseas postage (that includes the Republic of Ireland)
Any surplus postage paid will be refunded after I have sent the goods
NOTICE
Please welcome Debbie Smith , she runs the group Pass wide and slow on facebook which is an equestrian group to try to get legislation for legal protection for horses and riders on the public roads.It's also a discussion group for sharing experiences on the roads, good or bad and praise for the drivers who treat horse riders with the respect they deserve.
Please support her in the link below
https://www.facebook.com/groups/passwideandslow/about/
Debbie is also my main seller for the Locata range and will be selling the new range soon.
If you see her posts around the net please share them. Here is the link for her Locata page
Thank you Debbie Smith
https://www.facebook.com/Debslocatas/