PRODUCTS
Click on photos to view products
IMPORTANT NOTICE-PLEASE READ
Well, finally after about 30-31 years in the Saddlery trade I have almost stopped trading. As the work slowly dwindled and people simply didn't want hand made saddlery or enough to keep me solvent anyway, I looked for alternative things to make. Using more modern man made materials I as you may know, I have made the Locatas since 2007 but I am now discontinuing those. I tried for years to get them in to the main stream and had some success selling wholesale job lots to an Equestrian wholesaler but they only wanted to sell the hi vis Yellow with black strap version. This of course limited their selling potential. That fizzled out after a year or two and I don't have the time to make any more now, big thank you to Debbie Smith who was selling them as my only retailer until recently and supported me wholeheartedly.
I also make the hand made leather conditioner, that goes all round the world but again in limited quantities. I make nylon cockerel collars, now they seem to sell well but not enough still for me to live on, sold over 5,000 of those over the last 3 years and again, all round the world. The cable parachutes I make are also selling in limited quantiies. I can't live on promises and fresh air and I knew I was going to have to go back to being an employee sooner or later but at the age of 58 it would be hard to not only find work but convince any prospective employer I was up to it. I have tried for the last 2 years on and off to find work , very few replies from people and when I did get a reply it was simply, thanks but no thanks. It does get you down but I soldiered on, then I saw my good friend Karin Hackett and her OH Paul Taylor go out of business, very sad day that was. Another 2 saddlers having to give up and so highly trained and skilled too, such a shame. Now I join them. I still work in the Saddlery trade but it's very, very limited I make the cockerel collars which sell well on ebay and anything else I currently sell I will continue to do so but it takes me weeks now instead of days to make anything it as I am IN work again elsewhere!
I have been working (contracting out) to a company who own and manage a waste transfer and recycling station. I am still self employed which I prefer. I do 50 hours a week there and another 1-2 hours back in the workshop making cockerel collars when I get home every night (30 mile round trip to work and back as well on top) it's heavy lifting and physically demanding in the recycling station but I do get to drive the 10 ton JCB and crush things with it
:) I sort the skips out as they come in to be tipped in a very large shed, freezing cold in the Winter as open all the time. I wade right in to the rubbish which can be anything and I do MEAN anything, I remove any wood, metal, hard core, cardboard, etc to be recycled. I also go out on the bin lorries emptying very large wheelie bins (trade bins not domestic size), that's a 4.30 am start but I have to get up at 2.30 to get everything done before I leave.


Great job, great fun, great work colleagues and more importantly I am earning enough money again to live on. Tiring but worth it.
You may not see me as much on here, I am around just busy or tired!
IF you want any products please be aware that I cannot make them very quickly now, you may have a 4 week wait.Thank you for all your support over the last 31 years.
I am no longer using Paypal on my website, any products you want can only be paid for by bank transfer.
Thanks, Austin
ALL goods are made to order only, warning LONG waiting times.
Please consider writing a review for me here, thank you
https://www.trustpilot.com/review/unicornleather.co.uk
Locatas Coconut Oil
(discontinued)
Leather Conditioner Cable Parachutes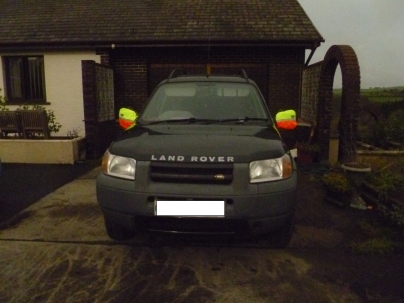 Car Door Mirror Covers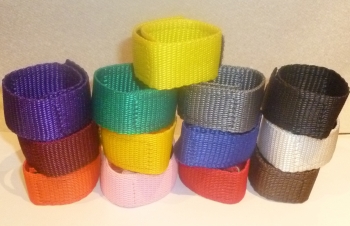 Anti noise collar for Cockerels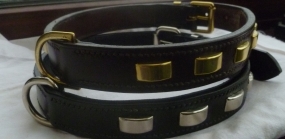 Furniture range Bespoke dog collars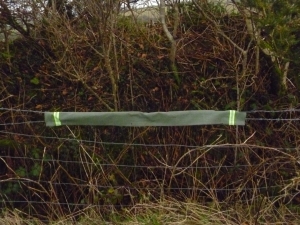 Barbed Wire cover for farmers,
walkers, hunters, cross country runners